A Welcome Message From Caylyn Walker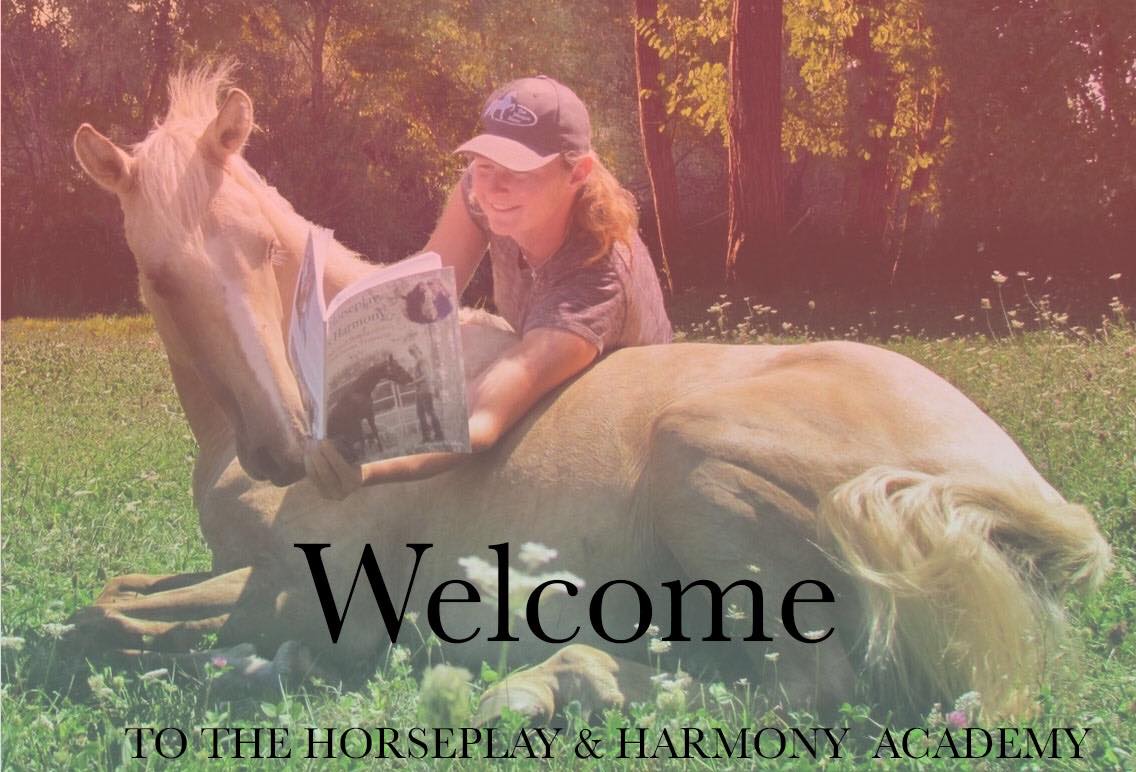 Welcome to the Academy!


Please watch the video below and ensure your volume is turned up!
If you are looking to learn about understanding horse behaviour, build confidence in your horse and your relationship and have fun while doing all of these things you have come to the right place! Trick horse training is not only a ton of fun, but it also has so many benefits! From stretching and balancing, to building focus and shaping behaviours the benefits of working with your horse in a positive understanding way are so numerous. We promise to encourage you to think outside of your regular horse 'toolbox' and challenge both you and your horse to communicate on a whole new level!


We are so happy to bring you this new exciting online platform! This first course will focus on the fundamentals needed for safe and responsible trick horse training, but new courses will be added and become available consistently as we work tirelessly to bring you an extensive resource of materials to increase your knowledge, build a better relationship with your horse and help solve many of the problems you may be experiencing with your horse.


The first courses that we will be releasing will have a common theme of trick horse training. From the basic tricks of hugging and smiling up to the advanced tricks of retrieving, sitting, rearing, laying down, playing dead and so much more, you will be able to find it all within the Horseplay and Harmony Academy! Future courses will include liberty work, behavioural trouble shooting such as why won't my horse load in the trailer?; Practical horseman solutions such as teaching self bitting or haltering; resources for new horse owners, working with foals and SO much more!


We encourage you to work at your own pace through the courses. There are no time limits and once you have purchased a course you own it forever and can always refer back to it as a resource! We will include workbooks with each of our courses that you can use to help guide you through the course and track the progress both you and your horse are making. We have purposely added drip content to this course to help ensure you pause and work on each section before moving on to the next. If a horse is rushed through the tricks it is often not overly successful. It is important to introduce the trick and practice it to ensure the horse understands and moves properly through the Learning Pyramid (more to come on this later in the course!).


Our exclusive Horseplay and Harmony Academy Facebook group is also available to all members enrolled in our courses. You can post questions, progress posts or even enter our contests through the Facebook group.


You heard that right! We will have online Facebook contests open to all of our members! More information on those contests will be posted on our Facebook Group. Question and Answer sessions with Caylyn will also be set up on our Facebook group so be sure to check in there often!


As you work through the next few sections of the course you will see that we have a Horseplayer Horse-Bucks system where you can earn Horse-Bucks to use towards your future courses or video submissions and we also have a members award system as well!


For the first time ever you are also able to submit videos directly to Caylyn for review and help (just like a virtual lesson!).


We are so excited about this Academy and are looking forward to working with everyone!
Course Tip! As you move through the lectures on occasion you may find you are not able to progress on to the next lecture. The courses have been structured that you must watch the videos to their entirety, quizzes must be completed and all text gone through. If you have done all of that and still cannot progress through the course, hitting the refresh button on your browser will often solve this issue!
©Horseplay and Harmony Academy 2020